| | |
| --- | --- |
| SCHINDLER MPH2 (300A) | Cylinder Head Packing |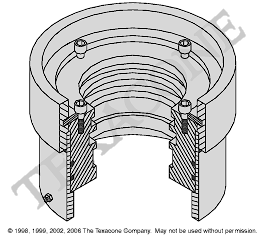 Cylinder Head Identification
PLUNGER SIZE

PACKING SET

PACKING SEAL
(1 required)

3-1/2"
9EA113-01
9E048
3-3/4"
9EA113-02
9E050
4"
9EA113-03
9E049
4-1/2"
9EA113-04
9E021
5"
9EA113-05
9E023
5-1/2"
9EA113-06
9E015
6"
9EA113-07
9E005
6-1/2"
9EA113-08
9E013
7"
9EA113-09
9E131
8"
9EA113-10
9E135
Manufactured since 1989 by D.L. Martin.
Packing sets are 1/4" cross section.
Some units have been field retrofitted to accept 3/8" or 1/2" cross section seals. Please call for availability.
Early units had (4) bolts, (2) O-Rings. Later units had (2) bolts, (1) O-Ring.
Easily confused with Westinghouse MPH1, which was manufactured before 1989. Notice outside cylinder head wall is much shorter than MPH1.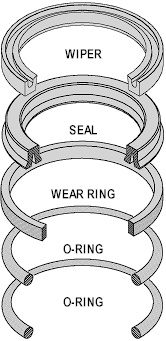 Solid Packing Set